*sigh*
School starts back tomarrow so that means I'll barely have any time to get on here.
So anyway, I just wanted to go ahead and post my icons.
Resources are
here
Please credit
notoriousicons
or
frodofork
.
Regular rules apply
~Textless icons are NOT bases.
~No hotlinking!
~Credit is appriciated.
~Comments are loved. :3
[7]Narnia
[19]Vampire Knight
[2]The Melancholy of Haruhi Suzumiya (Kyon)
[8]The Lord of the Rings (Merry Brandybuck)
[10]Ouran High School Host Club
[9]The Lion King
[2]Beauty and the Beast
[10]Stock (cakes, sweets, wolves, ect.)
[1]Brandon Flowers (the Killers band)
[1]Harry Potter
[3]Spirit: Stallion of the Cimarron
[1]Friends Only Banner (Lord of the Rings)
Teasers:
001
002
003
004
005
006
007
008
009
010
011
012
013
014
015
016
017
018
019
020
021
022
023
024
025
026
027
028
029
030
031
032
033
034
035
036
037
038
039
040
041
042
043
044
045
046
047
048
049
050
051
052
053
054
055
056
057
058
059
060
061
062
063
064
065
066
067
068
069
070
071
072
073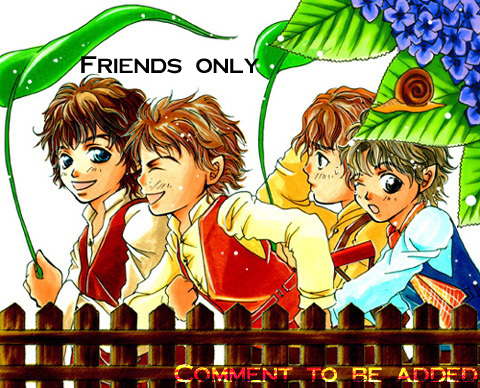 Feel free to snag any just please comment and credit! It's very encouraging! (:
Current Mood:
accomplished